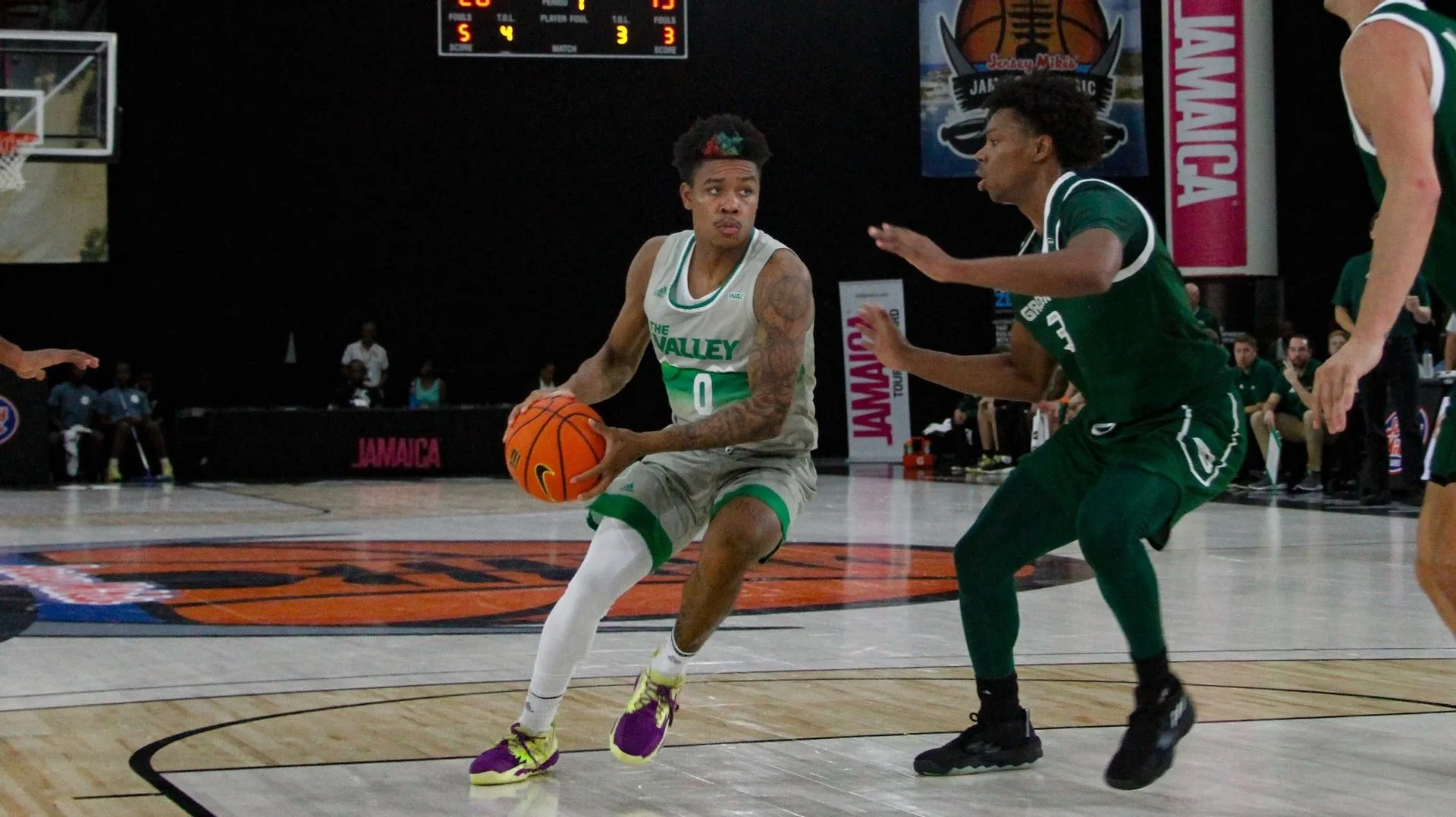 2022 JERSEY MIKE'S JAMAICA CLASSIC.
THE HOTTEST TOURNAMENT IN THE CARIBBEAN
NOV. 18 - NOV. 20
SIGN UP FOR UPDATES
2022 JERSEY MIKE'S JAMAICA CLASSIC.
This year the iconic Jersey Mike's Jamaica Basketball Classic returned to the sunny island of Montego Bay, Jamaica! An all-star lineup of eight teams from eight conferences competed in a Round Robin-style tournament at the Montego Bay Convention Centre.


The 2022 roster included the return of Georgetown and Loyola Marymount University, with new additions Wake Forest, LaSalle, University of Wisconsin Green Bay, Morgan State, Utah Valley, and Queens University.


HBCU GO had LIVE coverage of the Rose Hall Division Games, including the Rose Hall Division Championship! On November 18, Queens University took on Green Bay, and Morgan State took on Utah Valley. Tune in to the HBCU GO Stream to catch a replay of the game!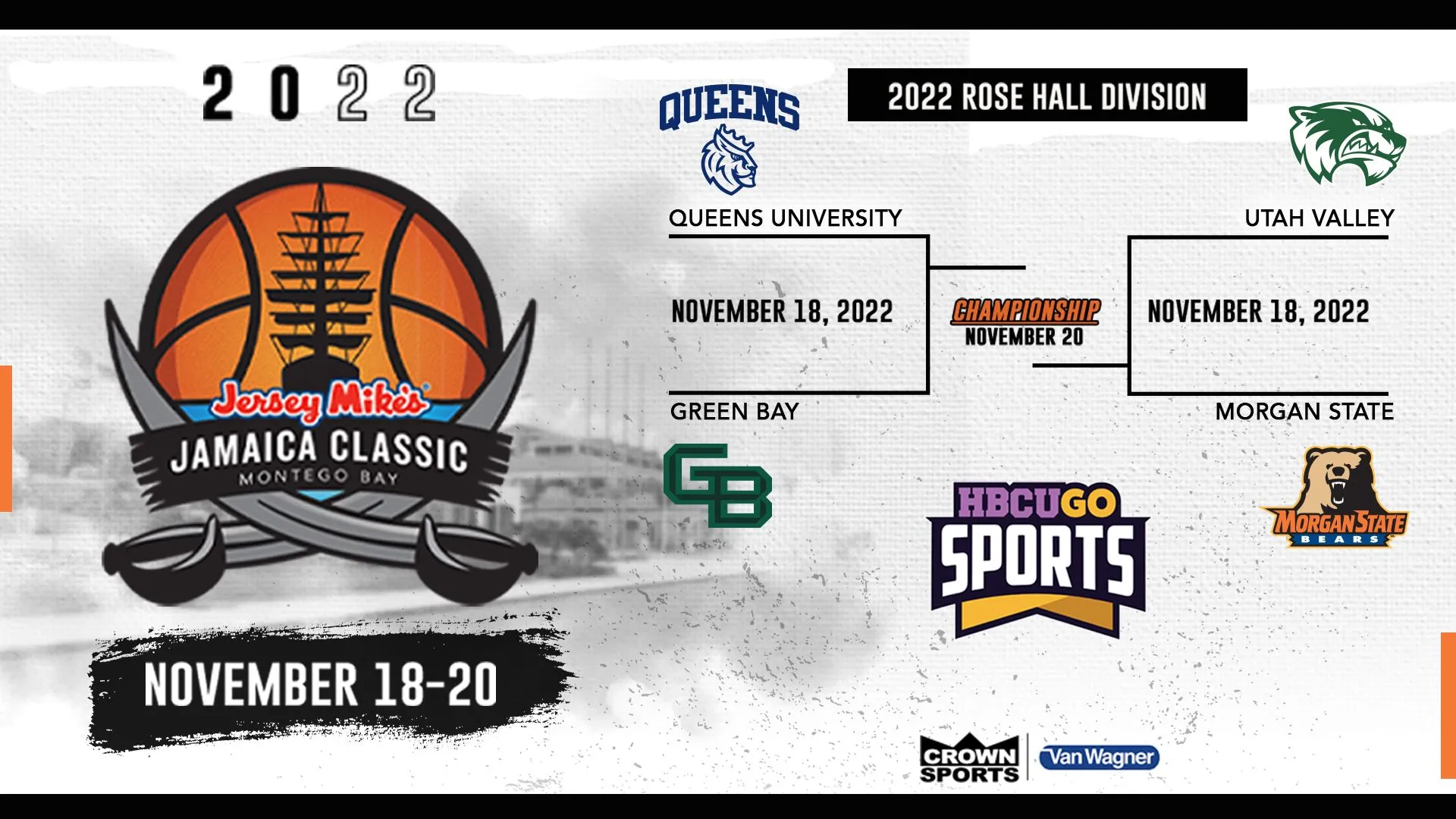 FIRST ROUND RESULTS
FRI, 11/18, 11:30 AM | Queens University vs. UW-Green Bay
FRI, 11/18, 7:00 PM | Morgan State vs. Utah Valley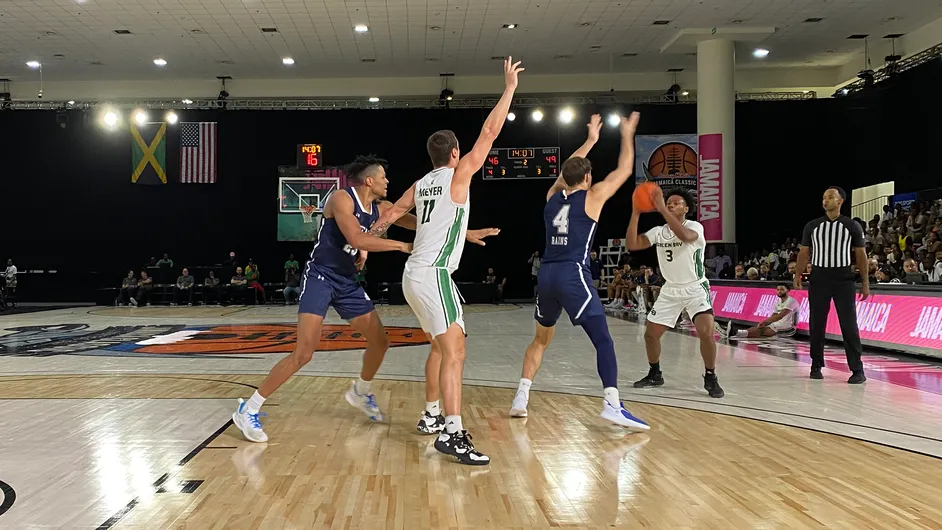 81-65 [Queens University]
73-72 [Morgan State]
2022 Jersey Mike's Jamaica Classic
THE HOTTEST SPOT IN THE CARIBBEAN!
CHAMPIONSHIP RESULTS
SUN, 11/20, 5:00 PM | Queens University vs. Morgan State
SUN, 11/20, 7:30 PM | UW-Green Bay vs. Utah Valley
Championship Game
 74-64 [Queens University]
Consolation Game
73-72 [Morgan State]
Rose Hall Division Champions - Queens University of Charlotte Royals